Tel: 0117 230 3590 Email: info@sukosta.com
© 2009 All material copyright SUKOSTA
Company based in Bradford on Avon, Wiltshire




"An intriguing, movement-led performance piece ….as part of Bath Fringe Festival, the company uses projection, complex soundscapes and paper objects to explore what makes us feel good. Feeling Good examines the fine line between the lighter and darker moments of life – a sequences of sensual feelings and images……..Set to the haunting music of sound designer Carolyn Downing, the piece is subtle and quirky, rooted in the everyday yet abstract and ethereal."
Metro Bristol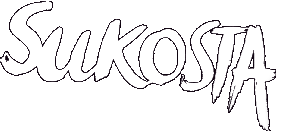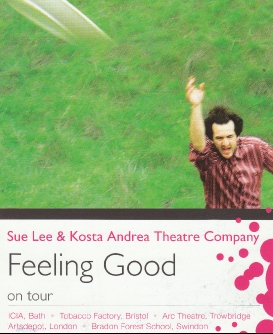 "Uncanny, disturbing and brilliant … it eschews the jokes in favour of something more meditative and profound…Sue Lee perfectly captures the dreamy swimming motions of a fetus and an infant's whole-body pleasure response… a lyrical and riveting hour of performance art.
**** Eye Weekly Toronto
''This British import is a mesmerizing piece of physical theatre…very atmospheric and compellingly watchable''
**** Winnipeg Free Press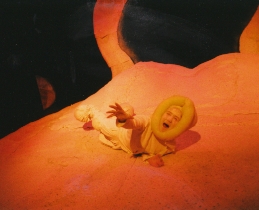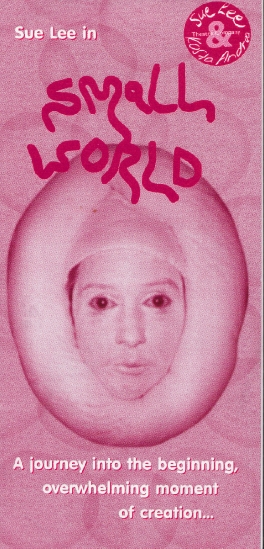 Inspired by the archaic Swiss Carnival tradition, this storytelling piece was collaboration with acclaimed Tanzanian poet-percussionist Freddy Macha, exploring the ritualistic and animalistic roots of carnival and theatre and the essence of friendship and betrayal woven with sound, rhythm, movement and text.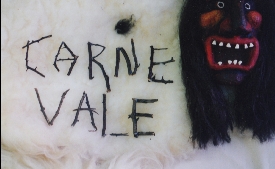 Set in the aftermath of war – a young woman is left orphaned. Thriller is a silent piece that evokes a hypnotic world of mystery and suspense. An intriguing black box structure reveals different objects and body parts creating an obscure and delicately humorous, richly visual piece.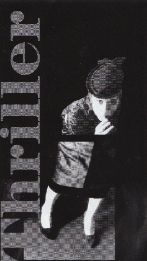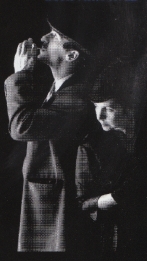 "Surreal, poetic and haunting."
BBC Radio Bristol
"This is a delightful show, surreal, poetic and very funny. The performers are all very skilful and almost out of nothing create an extraordinary & bizarre piece of theatre. Definitely a Company to watch.
These characters are by turn wryly amusing and touchingly tragic in their obvious ineptitude. It's compelling and the excellent characterisation proves to be the show's major strength a wonderful idea, well executed.
I've never seen this Company before but I would gladly watch these charismatic performers again"
Arts Council England London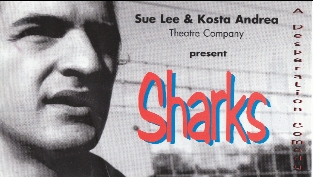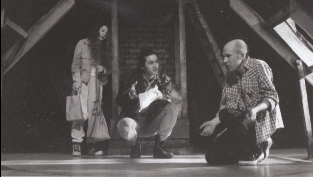 A young woman enters her first flat in the big city. Soon she finds more than she bargained for...! Performed with live oboe music, this finely comic atmospheric piece was a "thought provoking insight into claustrophobia of bedsit land"
(Cornish Guardian),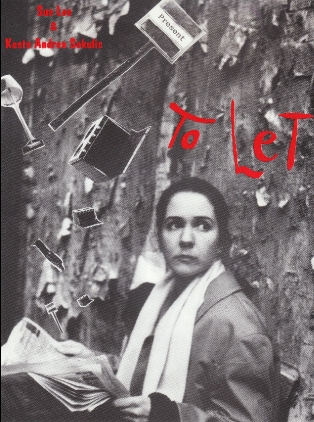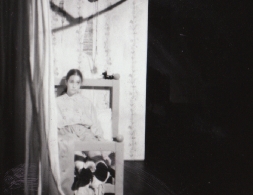 Two tender comic, poetic pieces about the
pain of love.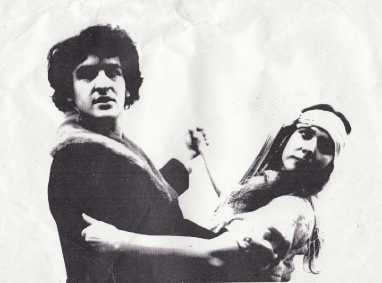 Chocolate Factory Haringey,London.
A mesmerizing installation, weaving words and stills around the theme of a summer's day.

Mercurdo Festival in Italy . A Collage of colours, an evocative solo piece about a woman's suicide at sea.

Some past collaborators & contributors:
Nicolas Witte (actor, Switzerland), Conor Lovett (actor) & Judy Hegarty-Lovett (director),
Gare St Lazare Players (Ireland/France), Carolyn Downing (Sound designer),
Freddy Macha (Percussionist and Poet), Ernst Fischer (performance artist and scholar),
Compagnie Mossoux-Bonte (Dance Theatre, Belgium), Jeremy Brookman (set designer),
Tomasin Cuthbert (set designer), Andrew Gammie (visual artist), Matt Pasmore (visual artist),
Sophie Wright (artist), Dana Captainino (arts consultant, formerly with Collage Arts),
Manoj Ambasna (Director Collage Arts), Matthew Jones (Producer, Nitro, David Glass Ensemble), Nick Williams (Musician), Nick Stephenson (Musician), Katherine Williams (Lighting Designer).